Real × Digital Strategy
We will convert physical stores into places not only for buying but also for finding attractive products and services and enjoying high quality customer experiences. Using digital technologies with stores as a starting point, we will transform our commercial model into one that provides new experience value beyond time and space.
We will improve customer data analysis and the use of digital tools so that individual workers including sales staff, gaisho staff and buyers will deepen relationships with customers.
Furthermore, we will diversify revenue sources into real estate, commissions earned using digital technologies, and so forth, in addition to sales.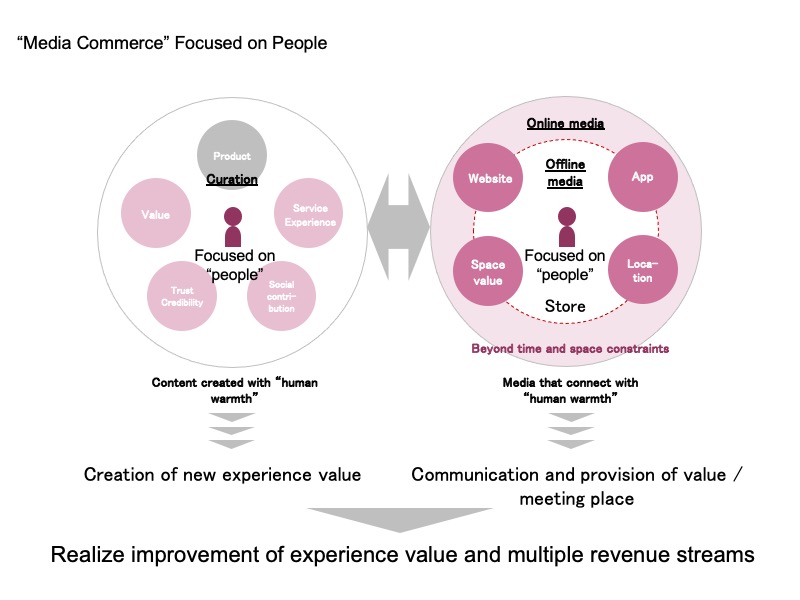 Prime Life Strategy
We will further strengthen our proposals for consumers who value culture and art and enjoy spiritually fulfilling and sustainable lifestyles. We will improve our content by utilizing the Group's entertainment and art, as well as developing new products and services that provide premium experiences through alliances with other companies.
We will promote the acquisition of customers beyond department store's gaisho, such as nouveau riche customers in Japan and wealthy customers in Asia who sympathize with such lifestyles, for example, through alliances with other companies.
By improving customer management using digital technologies, we will capture diversified customer insights and strengthen our proposal capabilities to maximize the lifetime value of good customers.
Furthermore, we will increase the number of loyal customers by offering new payment methods and will provide high value added financial services to support customers' life planning.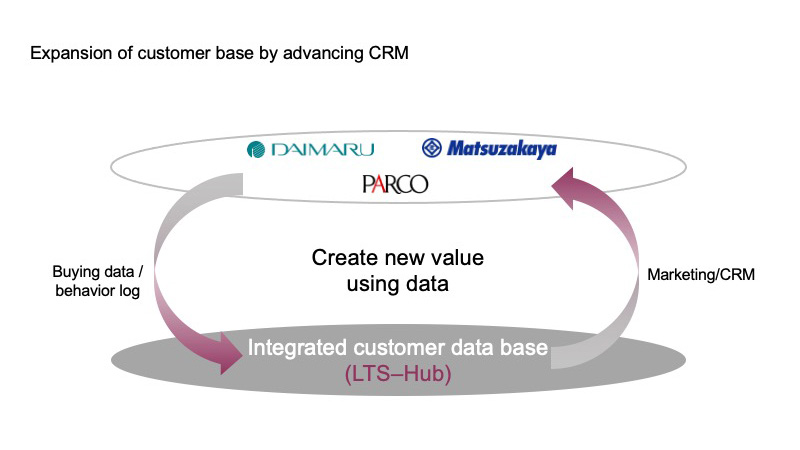 Developer Strategy
We will maximize the value of real estate assets held by the Group. In the redevelopment of complexes and so forth, we will right-size department stores and Parco and make use of relaxed restrictions on their floor area ratios. We will increase the share of non-commercial use to increase profitability.
In the development of large-scale complexes in key areas, we will contribute to attracting crowds to the areas by making them more attractive in a way that respects their uniqueness such as histories and environments to increase consumers' mind share.
We will diversify revenue sources, for example, by acquiring and developing new real estate, forming private funds, and engaging in asset management. In addition, we will expand our development area to include semi-urban areas.