Contribution to Art and Culture
Contribution to Art and Culture
Propose Life with Art
We organize a wide variety of topical exhibitions and events of paintings, crafts, photos and prints in museums and event halls in our major department stores to provide easier access to the works of popular Japanese and foreign artists ranging from traditional to contemporary art. Through them, we propose a spiritually rich life to visitors and make a cultural contribution to the local community.
The Matsuzakaya Museum in the south wing of the Matsuzakaya Nagoya store is the highest level of full-fledged museum in a department store and a leading museum with equipment comparable to well-known museums in Japan because it was designed and constructed for use as a museum only aiming at the same level as registered museums in terms of lighting, temperature and humidity control, fire protection equipment and carry-in and carry-out of exhibits from the time of planning. The museum continues to organize exhibitions in cooperation with other museums in Japan and around the world form its opening in 1991 to the present and boasts a total of 11,120,000 visitors (as of the last day of February 2018). Thus it gains high reputations from visitors and the local people.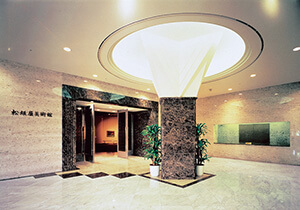 Matsuzakaya Collection was Exhibited in a Foreign Museum
J. Front Retailing Archives Foundation Inc. (the "Foundation) co-organized an exhibition titled "Kimono, au bonheur des dames" with the Japan Foundation and the Guimet National Museum of Asian Art in France (the "Museum") at the Museum for about three months from February 22 to May 22, 2017.
120 pieces of kosode (small-sleeved kimono), obi (sash belts), wedding furniture, ukiyoe (woodblock prints), etc. selected from the collection of the Foundation and the Nagoya City Museum including more than 5,000 items were displayed abroad for the first time. The works of a renowned fashion designer influenced by kimono were exhibited to show the role of kimono in modern fashion.
The Foundation maintains and manages these valuable cultural assets and organizes their public displays and exhibitions to contribute to art and culture.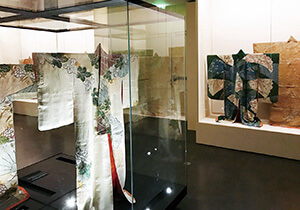 Four Noh Costumes from the Matsuzakaya Collection were Designated as Important Cultural Properties
The four Noh costumes owned by J. Front Retailing Archives Foundation Inc. (the "Foundation") were designated as important cultural properties on October 31, 2018.
Matsuzakaya (present Daimaru Matsuzakaya Department Stores) actively developed kimono designs and designers from the Meiji period. During the period from 1931 through 1939, they collected many dyed textiles including costumes, cloths and pattern books, which are valuable in the dyed textile history, for the purpose of "collecting antique costumes and contributing to improving dyed textile designs and creating excellent kimonos." In order to pass them down to future generations, we built the "Matsuzakaya Kimono Museum" equipped with the then highest level of air conditioning unit and disaster prevention facilities in Kyoto in 1957 and have carefully preserved valuable cultural properties. After that, in 2010, the collection was relocated to Nagoya where Matsuzakaya was founded and most of them were taken over by the Foundation. It is called the "Matsuzakaya Collection."
The Foundation owns the Matsuzakaya Collection of approximately 1,500 items. The four items newly designated as important cultural properties were evaluated as "valuable because they are kept in very good condition and the characteristics of Noh costumes from the Momoyama period to early Edo period are well reserved though there are few Noh costumes of these periods kept in original condition." In accordance with the purpose of the Law for the Protection of Cultural Properties, we will continue to carefully preserve these valuable cultural properties, which are also national assets, and strive to make cultural use of them, for example, by showing them to the public as frequently as possible.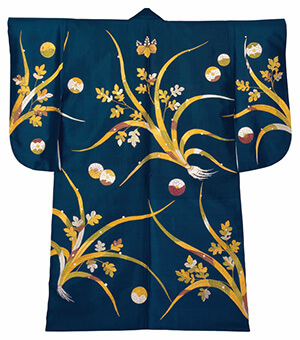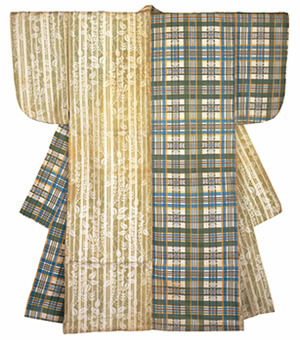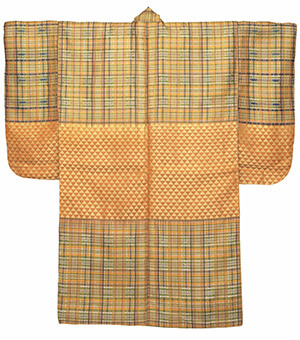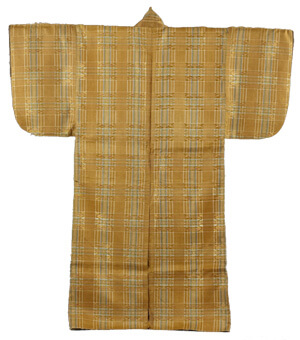 J. Front Retailing Archives Foundation
J. Front Retailing Archives Foundation Inc. (the "Foundation") was established in March 2011 with the aim of passing on the cultural assets of the Group to future generations and making an academic and cultural contribution. Specifically, the Foundation maintains and manages: (1) kimono fabric designs, industrial designs and historical materials, and (2) materials on the foundation and history of Daimaru Matsuzakaya Department Stores Co. Ltd., which is the core of the Group, Matsuzakaya, which has a long history as a kimono fabric dealer, has collected dyed textile products induding kosode of the Edo period in order to use the excellent designs and dyeing techniques of antique dyed textile products to make original luxury kimono fabrics. The Foundation's collection ranges widely from kosode and Noh costumes to cloth including ancient cloth and foreign doth and furniture.
The Foundation maintains and manages these valuable cultural assets and organizes their public displays and exhibitions to contribute to art and culture.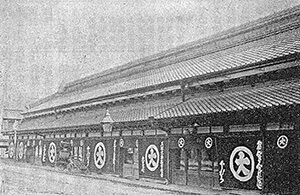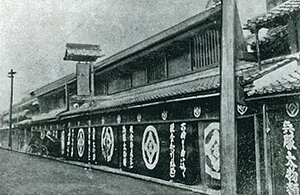 Realization of Customers' Healthy/Safe/Secure Life